Specialty Programs
Specialty Programs provide the opportunity for both club members and non-members to participate in a pre-defined set of activities that are instructor-led. Participants receive accountability, motivation, support, experience and professional guidance to help them reach their health and fitness goals.
Our ultimate goal is to offer a variety of specialty programs at our facility for all fitness levels and interests. See below for our current offerings and registration information.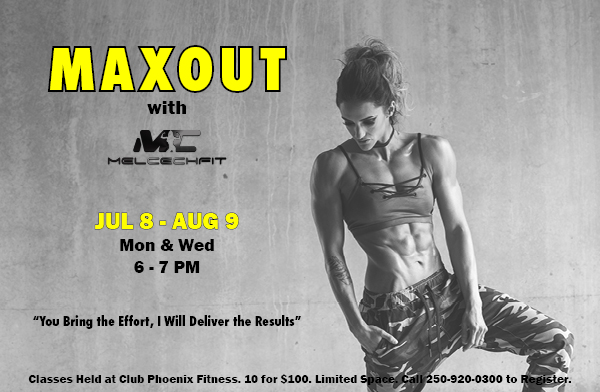 Program: Maxout With Mel
Description: Maxout with Mel is a metabolic conditioning group-class aimed at building lean muscle while burning body fat. High rep, high heart rates, and good music with Mel's motivational guidance will get you through this 60 minute session. Get ready to work hard! This is an intermediate level class.
Dates: August 14 - September 13
Days: Mondays & Wednesdays
Times: 6:15PM
Fees: $100 for 10 Classes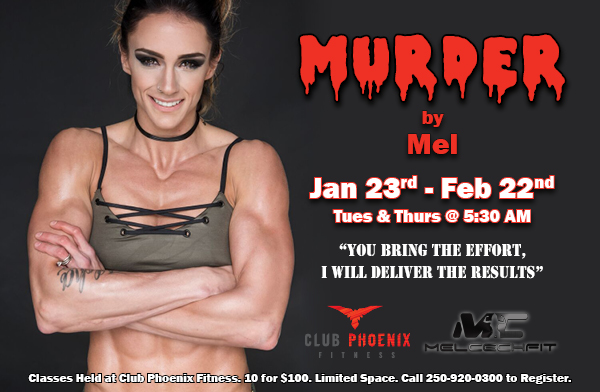 Program: Murder by Mel
Description: An intermediate, 60 minute high intensity, death by failure, interval training group class aimed at burning bodyfat while simultaneously building lean muscle. Adding these 2 classes per week to your regular exercise regime will surely push you to achieve and surpass your fitness goals.
Dates: August 15 - September 14
Days: Tuesdays & Thursdays
Times: 5:30AM
Fees: $100 for 10 Classes