Specialty Programs
Maxout with Mel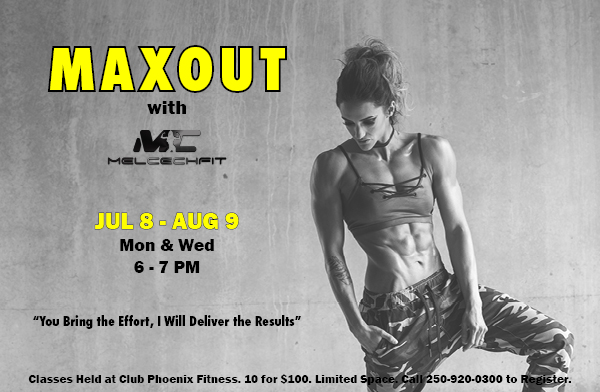 Description: Maxout with Mel is a metabolic conditioning group-class aimed at building lean muscle while burning body fat. High rep, high heart rates, and good music with Mel's motivational guidance will get you through this 60 minute session. Get ready to work hard! This is an intermediate level class.
Dates: March 5 - April 6
Days: Mondays, Wednesdays, Fridays
Times: 6:00 PM & 7:00 PM
Fees: $150 for 15 Classes

Murder by Mel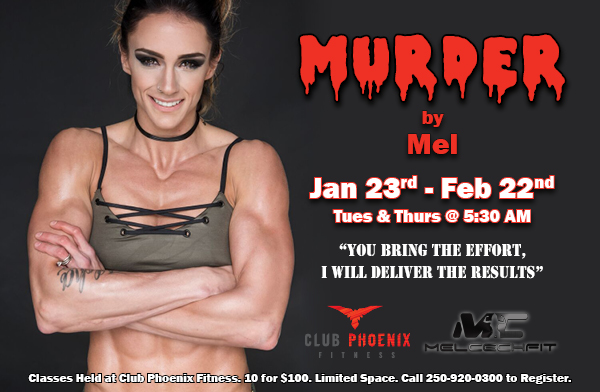 Description: An intermediate, 60 minute high intensity, death by failure, interval training group class aimed at burning bodyfat while simultaneously building lean muscle. Adding these 2 classes per week to your regular exercise regime will surely push you to achieve and surpass your fitness goals.
Dates: January 23 - February 22
Days: Tuesdays & Thursdays
Times: 5:30AM
Fees: $100 for 10 Classes