Membership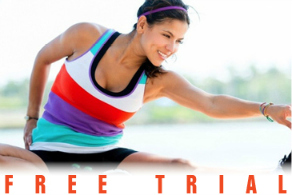 One of the most important things we want you to know about our business is that we are solution based. This means there is only one really important question we need to ask you...
What's the single most important thing you want from your fitness experience?
Based upon your answer we will recommend the right membership for you. Think of us as your fitness resource, and if you know what you want to accomplish, we can help find a solution tailored just for you.
Membership Options
No matter what type of membership you decide on, you will never have to pay any enrollment, sign up, or administration fees. The only payment you will be asked to make at signing is your 1st month's dues.
Our regular pricing starts as low as $43 per month depending on what type of plan and services you are looking for in a membership. Here are the basics...
Silver

Cardio
Weights
Membership Freeze: $5/month

Gold

Cardio
Weights
Group Fitness Classes
Membership Freeze

Platinum

Cardio
Weights
Group Fitness Classes
Unlimited Tanning
Membership Freeze

Gym/Class Visits

Single Drop-in = $10
Punch Card 10 = $80
Punch Card 20= $125
Additional Information
Please call or come down to the club to see what membership plan is right for you. Prefer to send us an email? No problem! Email us your membership enquiry today.
Visit our Home page or Find Us on Facebook to see our current membership promotions.